My 2019: The last Showcase Weekend – @Slwzl
diciembre 29, 2019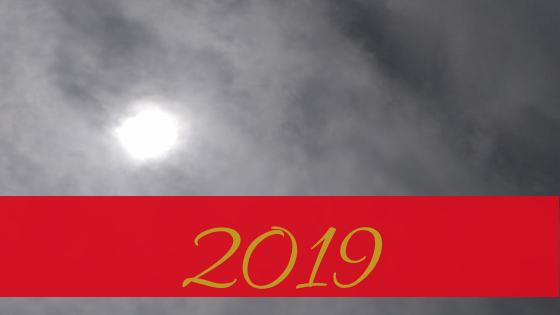 Today is a very special day, almost to end the year, after many challenges on days that have left profits and sorrows.
Many thanks to @anomadsoul for this opportunity. Also to the @blocktrades house. I think this initiative is great.
So, getting these past posts out of the wardrobe is totally a challenge, but also a pleasant remembrance of this 2019, a strong year on the personal level where I lost loved ones, but I always had a different moment in Steemit.
The philosophy of creating quality content is important, allows you to give the most beautiful of each one, and make of Steemit a different social network, in addition to meeting valuable friends who really appreciate the work exposed.
I selected among the many posts with the lowest valuation, the following:
<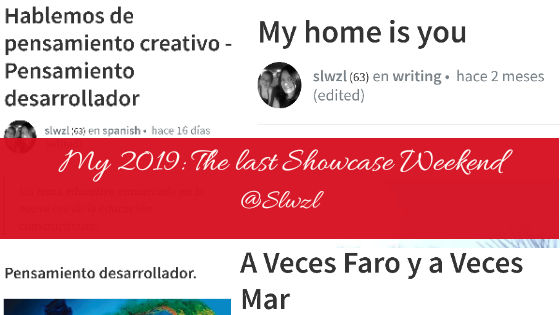 .1. A reflection of what we can sometimes be for those we want and for ourselves. I quite identify myself with this writing.
.2. Again a thoughtful writing about home in the heart.
.3. Finally, I want to say that publications with educational topics sometimes do not attract much attention, in general they are undervalued, I believe that education is also science, reflection and making us who we are. Anything more important than that?
Happy year 2020. Blessings and I hope that we will be a community of tolerance, union and understanding.
Thanks for stopping by and reading. Best regards to all.

This is my entry to the contest: CONTEST! | My 2019: The last 2019 Showcase Weekend | Hundreds of Steem in Prizes
If you want to participate, you can do so through the following: link
The images are of my person: Edited with Canva.
También te puede interesar
octubre 29, 2019